Babies are such a nice way to start people...
No parent believes how fast time goes in the early days after a baby is born. The sleepless nights feel like they drag on and on, but one day you wake up, look at your baby and they are growing out of their clothing, you think back to when they were smaller and realise that your memory of that time is already fading...
Parents are always surprised at how calm and easy the session is. With many years experience, babies often do not even stir during the newborn photo shoot. Sarah uses 'baby led posing' to ensure that newborns are never put into a position that they do not like. Because of this every gallery is unique, being built around the personality of your little bundle. No two babies are the same!
A Newborn Photo shoot with Sarah is very easy!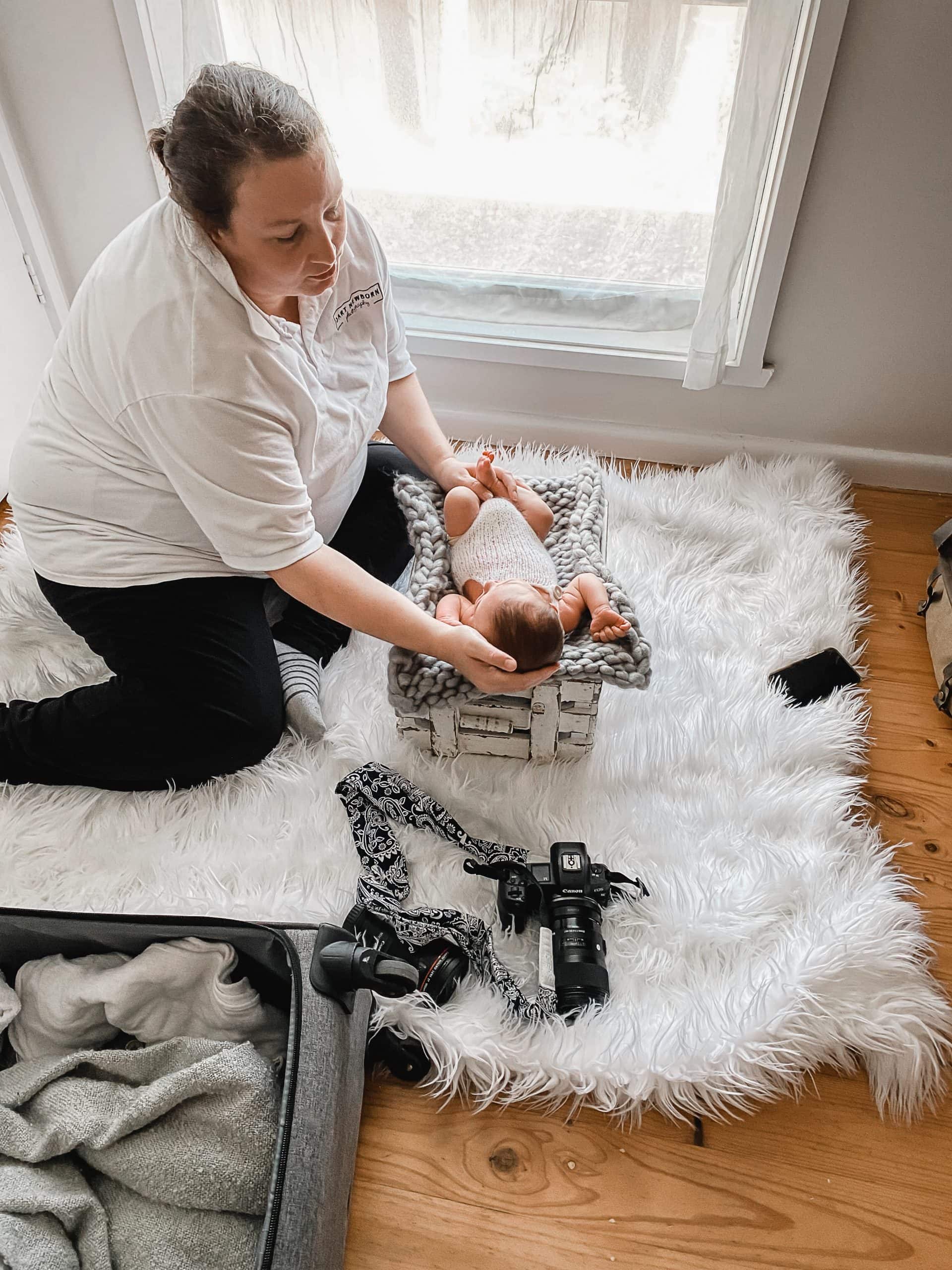 Inform of your due date and pay deposit.
Sessions are best booked while still pregnant to avoid missing out. Due date is taken as a 'place holder' for the session. Sign the contract and pay the $100 non refundable retainer to secure the booking.
As soon as practical after baby is born contact Sarah to book in the actual session date. Newborn Photography shoots are best done under two weeks of age but this can be flexible if need be.
There is only a small amount of prep I ask parents to do on the day before the newborn photography session to ensure the shoot runs smoothly. Turn heaters on, undress and feed baby then sit back and relax... Too easy!
Are you shooting at the moment during the COVID-19 pandemic ?
Is is safe to have a photoshoot during the COVID-19 pandemic ?
Dart Newborn follows all recommendations from the health department and Business Vic about the current pandemic. As we all know, conditions can change at any moment. If need be your photoshoot may be postponed due to COVID-19. If your session is cancelled due to COVID-19 then a full refund will be provided.
If you would like to see a gallery of an older 4 month old baby, simply click HERE
Sarah has a COVID safe plan and follows all guidelines from business Vic and the health department. Sarah wears a mask and performs strict hygiene practices during and after the shoot. If you would prefer your session to take place outdoors this can be arranged. If you would prefer Sarah to not touch your baby then this can also be accommodated for.
If you would like to see a gallery of a newborn shoot outdoors, simply click HERE
Interested?
SESSIONS ARE LIMITED
Contact ASAP to book
A limited number of newborns are taken on each month, Sarah highly recommends booking while still pregnant to avoid missing out.